Welcome to BV Shop!
Sheer and mesh undergarment is becoming increasingly popular underwear for men. It is one of the most significant men's fashion trends in recent time and it is no wonder that more and more men are shopping for them. Over The Calf socks from BV Shop are the perfect choice for the gentlemen who are seeking long men socks. Made with BV Socks Lovers attention to detail, our OTC socks are available in a wide range of key styles.   Learn how to shop online with confidence! Enjoy!
Who Are We?
A team of young, passionate and enthusiastic people.
With a handful of experience and passion to be among the best in the industry, in early 2017, a team of young, passionate and visionary people started Ben Valiant as an online shoping site for selling finest men's socks.
With a mission to provide the best products with the best quality and the best of service to our customers. Our goal now is to position Ben Valiant as the online service Leader, and, our journey has only just begun.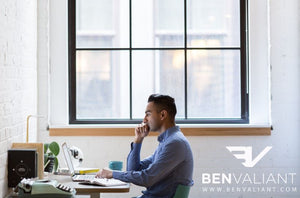 Vintage Sheer Socks Story
Vintage Men's Nylon socks are highly collectible today - preferably new, deadstock, un-worn.
True Classic Fashion is something many well to do and very polished gentlemen have. From Royalty to Presidents, Actors / Movie / TV Executives, Business Professionals and many others wear sheer socks. You may have never noticed but every now and then during "Award Season" you will catch someone on TV wearing them. Sheer socks are worn in many Countries around the world, perhaps not as popular in the U.S. for everyday use, but you would be surprised how many men do wear them with suits and formal wear.